[ad_1]

Hi Carved, welcome to the forums!
ZBer2 pretty much covered the whole thing but there's one thing I'd like to add, I hope it can also help you out with some of those UI issues:
In addition to the tips above there's something else you might want to consider: customizing your UI. It's really very easy to do and the best of all? There's absolutely no risk of you ruining your UI beyond repair, because you can always return things to the way they were with 1 click.
Allow me to demonstrate: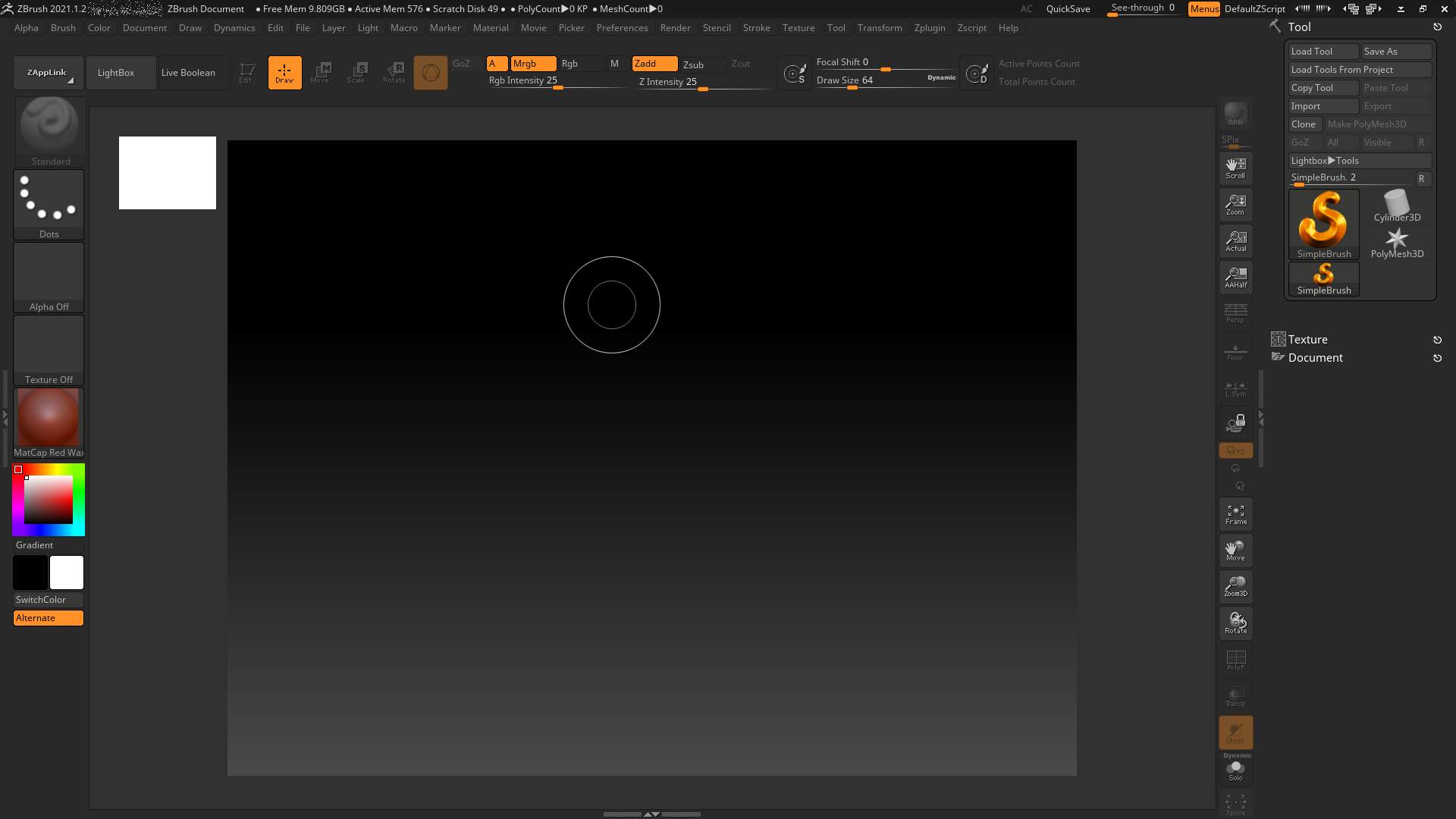 This is my ZBrush start screen (I did take the liberty of removing my name
) but if you look closely you'll notice that the "Home Page" button in the upper left corner (next to LightBox) is gone; instead I have a ZAppLink button. The "Sculptris Pro" button in the toolbar at the top has been removed as well, there you'll notice the GoZ button. This makes it much easier for me to quickly edit my work in Photoshop Elements or to send my work into Daz Studio.
And finally you may also notice that the right shelve also contains 2 extra palettes: Texture and Document.
Maybe something to consider? See, if those icons are giving you problems then maybe you should just remove them and as a substitute you could then add the Transform palette to the right shelve. Most buttons which are docked at the right side of the canvas come from the Transform palette.
It's really very easy:
Open the Preferences palette, expand Config and click "Enable Customize".
Now you can move things around using alt-control.
** Keep in mind: you can't remove buttons and such from palettes, but you can move those to another area (like the area around your canvas).
If you want to remove a 'docked button' then simply drag it onto the canvas (using that alt-control key combination) and then let go.
The best way dock buttons is to temporarily place a palette onto a shelve and then drag the option(s) out from there.
When you're done you need to click "Enable Customize" again to disable the editing mode.
As I mentioned: there's no risk of making a mess because if that happens and you suddenly feel lost: no worries! Open the Preferences palette again, expand Config (if it hasn't been already) and then simply click "Restore Standard UI". B00m, you're back to normal again! And if you can't find this option or something else goes wrong? Just restart the program and it will do the same thing: reset everything back to normal.
Just for clarity sake, these are the options I'm referring to: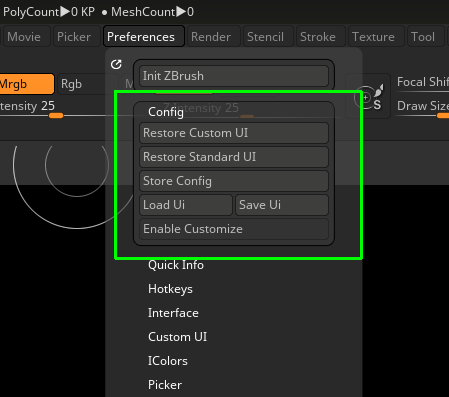 Well, you may have guessed already by looking at this but if you want to save your UI changes (do make sure to double check that everything is in order) then you simply click "Save UI" and you're done. Don't forget to remove any palettes you may have temporarily placed on a shelve!
This is by far one of my favorite ZBrush features because it can seriously help to make the software a lot more easier to use. Simply because you'll have direct access to all the options which you need.
Hope this could help too!
[ad_2]

Source link